'Unacceptable' delays for sex offender treatment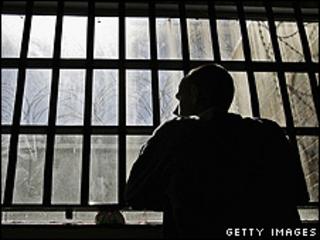 Waiting lists for sex offenders to get treatment in England and Wales are unacceptably long, a report has said.
The inspectorates of probation and constabulary added some staff were over-stretched and under-trained.
But protection teams were getting better at restricting and rehabilitating offenders living on licence in the community, they found.
A government spokeswoman said public protection would not be put at risk by spending cuts.
Sex offenders who are released from prison are monitored by special teams of probation and police officers who work out how to protect the public and decrease the chances of the individual reoffending.
The report by the two watchdogs said that Multi-Agency Public Protection Arrangements (Mappa) were generally well managed and effective for serious offenders - but less so in other cases.
In their joint report, Chief Inspector of Probation Andrew Bridges and Chief Inspector of Constabulary Sir Denis O'Connor, said some serious offenders were waiting "an unacceptably long time" to be placed on a programme at the core of attempts to rehabilitate them.
They said that staff workloads averaged between 30 and 50 cases but in one area they were said to be as high as 90.
Wanted elsewhere
"Offender managers carrying this number of cases would, in our opinion, be unable to engage effectively with offenders and challenge their behaviour," said the report.
"A number of probation staff felt inadequately trained to work with sexual offenders and said they lacked confidence in delivering face-to-face offending behaviour work.
The report also warned that sex offenders were not receiving enough home visits and that none of the police forces inspected were routinely checking the Police National Computer to see if one of their offenders was wanted elsewhere.
A government spokeswoman said: "Public protection will not be put at risk through savings in the public sector.
"This report also recognises the good progress made by the police and probation services in managing and supervising sex offenders in the community.
"The Mappa are seen as an example of best practice around the world, but we are always looking at how improvements can be made."
But Harry Fletcher, of the National Association of Probation Officers (Napo), said: "This report reflects the problems facing the Probation Service. The size of caseloads of staff supervising sex offenders is already far too high.
"Yet the government is implementing further drastic cuts to budgets and training."