Defeated Dorset South MP Jim Knight becomes a Lord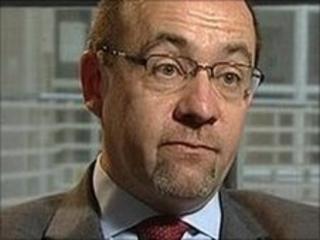 Jim Knight, the former Labour MP for Dorset South, has taken his seat in the House of Lords.
The former work and pensions minister lost his seat to Conservative Richard Drax in the general election on 6 May.
Mr Knight, 45, became the area's MP in 2001 and strengthened his majority over the Conservatives in 2005.
He will now be known as Lord Knight of Weymouth. It was announced on 28 May that he would be created a Lord in the Dissolution Honours List.
It is made at the end of every Parliament and is an opportunity for outgoing prime ministers to reward colleagues.
Lord Knight said: "I've always said that I favour an elected second chamber and I think it's important that there are members of the House of Lords who are willing to vote for their own demise.
"I would certainly put myself into that category as and when the question arises."
In the general election Mr Knight was beaten by Mr Drax by 7,443 votes.
He had stood for election in 1997, but lost to the Tories.
He held several ministerial posts during his time in Westminster, including minister for schools, minister for the South West and minister for employment and welfare reform.