Cash pledge for Cumbria Police to help massacre inquiry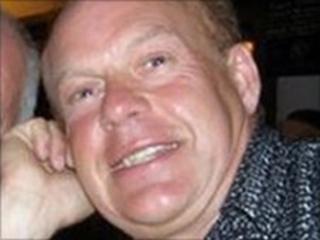 The government will support any bid for financial help by Cumbria Police following the shooting of 12 people by Derrick Bird, a minister said.
The force has said it has the "resources and expertise" to deal with the inquiry into the 2 June shootings.
In a debate at Westminster, Home Office Minister James Brokenshire, said a request for extra money by Cumbria Police would be backed.
He said the investigation was "complex" and involved more than 30 crime scenes.
Mr Brokenshire said: "If it becomes necessary, the government will support any bid from Cumbria Police for a special grant to help its exceptional costs on the force budget.
"They've already received some specialist support from neighbouring forces, for example police helicopters and scenes of crime officers."
Firearms laws
The government's offer of help comes after the police grant for 2010/11 for forces across England and Wales was cut by £125m.
During his shooting rampage, taxi driver Bird drove for 45 miles through the west Cumbrian countryside killing 12 people and injuring 11, before killing himself.
Mr Brokenshire said no decisions on firearm laws would be taken until the police investigation had been completed.
He said: "Witnesses are still coming forward and the investigation is going to take many months to complete.
"While I recognise the desire for answers - it is important that the investigation does take its proper course."
Labour MP for Copeland, Jamie Reed, who initiated the debate, said the inquiry should not seek to attribute blame but rather "determine the facts".