RAF help to rescue schoolboy from river near Caernarfon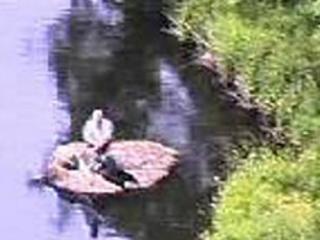 A 12-year-old boy had to be winched out of river after injuring his leg falling against a rock.
The boy became stranded in the River Seiont near Ysgol Brynefail, a few miles outside Caernarfon after leaping from the bank to reach the rock.
Members of Llanberis mountain rescue team helped to bring him to a place where an RAF rescue helicopter could reach him and winch him aboard.
He was flown to Ysbyty Gwynedd in Bangor for treatment.