Police in Sussex and Kent link up to cut cable thefts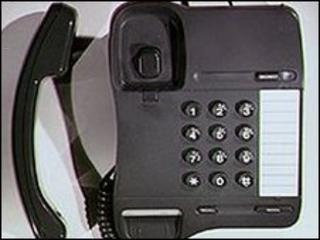 Sussex Police are working alongside Kent Police in a campaign to raise awareness of the increase in the theft of telephone copper cable.
The force said since the beginning of the year parts of East Sussex and Kent had been targeted.
Pc Keith Baldwin said it had resulted in many communities having their phone lines and broadband links cut off.
He said officers believed the thefts were being carried out by gangs pretending to be telephone engineers.
Manhole covers located near main roads have been targeted.
Fires in fields
"The groups then set up what looks like a genuine BT team working on a line with vans, barriers and high visibility jackets," Pc Baldwin said.
"The cable will be accessed, cut and then dragged out from the manhole and taken to a nearby field where it will be further cut into lengths and then the outer covers burnt off leaving the copper to be removed and sold on."
Members of the public are being asked to report any suspicious activity to police, who believe the thefts are linked to the rise in the price of copper.
They are being asked to look out for men working on the roadside who do not have vans with signage or who are not displaying warning signs of their activity; anyone seen pumping out water from a manhole; fires being lit in fields close to the roadside; and 4x4 type vehicles or vans parked on the side of the road or vehicles that seem to be carrying copper cable in cut lengths.