Woman rescued from fire at house in Armagh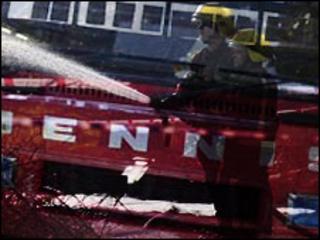 A woman has been rescued from a fire at a house close to the centre of Armagh city.
The fire broke out at the house at Arthur's Villas shortly before 1900 BST. When crews arrived, a man told them the woman was trapped inside.
Two firefighters using breathing apparatus then entered the house and found the woman in an upstairs bathroom.
The woman was taken to hospital where her condition was described as stable.