Standard Life undergoes major shake-up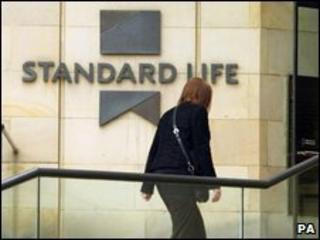 The Edinburgh-based insurance and pensions giant Standard Life has announced a major shake-up which has seen several heads of department leave.
The company is restructuring its marketing departing and putting more focus on managing its exposure to financial risk.
The measures will see sales and marketing brought together and is part of the new regime under David Nish.
He was made chief executive earlier in the year, replacing Sir Sandy Crombie.
The changes will also see a reduction in the top management numbers and the bringing in of new recruits to a company that has traditionally relied on internal promotion.
Eleven people at senior grades left the company on Thursday, with 12 recruited from outside the company into new posts.
A spokesman said others within the organisation may be assigned to changed roles, but there were no plans for further redundancies.
The recruits include a new technology chief, Mark Dixon, who has joined Standard Life from IBM.
Paul Matthews has been promoted from managing director of distribution - the insurance industry's sales network - to become head of the UK's newly combined sales and marketing division titled "Take to Market".
His unit will now work across Standard Life's retail, corporate, wealth and direct-to-customer division.
Mr Nish said: "Earlier this year we outlined our key areas of focus to our shareholders.
"This restructure will help us to achieve the goals we have set for ourselves."