Water leak repair on A12 in Essex ends pothole misery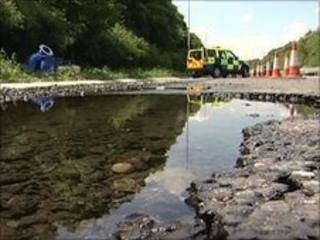 Traffic on the A12 in Essex is back to normal after two days of disruption because of a large pothole.
A number of vehicles were damaged after going into the hole on the south-bound carriageway caused by a burst water main near Hatfield Peverel.
Anglian Water has now completed repairs to the water main.
A spokesman apologised to drivers for the inconvenience and said he hoped people would continue to keep the company informed about leaks.