Weedkiller destroys Limavady cricket pitch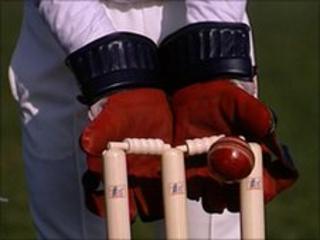 Vandals have destroyed part of a cricket pitch in County Londonderry.
Weedkiller was poured onto the ground at Limavady Cricket Club, destroying the cricket square for the rest of the season.
Club chairman Ivan Lapsley said the clubs inability to host games could lose it up to £20,000. The repair bill for the grass will be about £5,000.
"It has dire consequences for the club financially because we would rely on the income from home games," he added.
"They are now going to be played away from home, so we won't have any income for three or four months."
In the past year the club had used money from a Sports Council grant to improve the grounds and facilities, Mr Lapsley said the pitch would be usable until next year.
"We're almost halfway through the season and we've been playing all our games away from home because the outfield hadn't been in proper condition," he said.
"But now that it's ready we've been upset by this mindless vandalism.
"When this grass dies completely, it will make it really dangerous to play on."
The incident has been reported to the police and the club is hopeful recorded CCTV footage will help the investigation.