Catriona Bhatia loses Borders council education role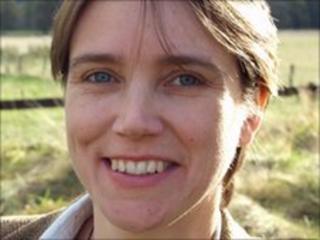 A senior Lib Dem councillor has been deposed as the executive member for education at Scottish Borders Council and replaced by a Tory.
Catriona Bhatia had apologised for comments in a local paper opposing the removal of plans to extend nursery provision from the council budget.
Councillors voted 21-8 to take the education role away from her.
She has now been replaced in the post by Hawick Conservative councillor George Turnbull.
The motion was put forward by Tory member Gavin Logan.
He said it was a matter of trust and claimed Ms Bhatia was neither able or willing to work collectively.
She was defended by Lib Dem colleagues, including group leader Alec Nicol who said she was being unjustly targeted.
The full council meeting voted to remove her from the role.
Ms Bhatia has been a councillor for Tweeddale for the last six years.
She recently stood in the general election as the Lib Dem candidate for the seat of Dumfriesshire, Clydesdale and Tweeddale.