Devizes bakery expansion creates 150 new jobs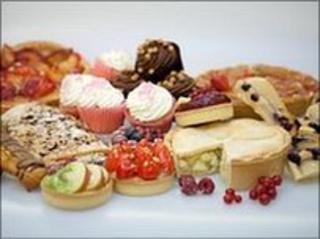 A bakery is expanding its business in Devizes, creating 150 new jobs.
Hayden's Bakeries, which is the town's largest employer, has added new premises to its site on the Hopton industrial estate.
The company, which began as a single shop in Marlborough in 1976, had a turnover of £21m in the year ending 31 December 2009.
It provides bakery, patisserie and chilled dessert products for Waitrose and Marks and Spencer.
Managing director Paul Smith said the expansion would lead to jobs within the company at all levels, from hand-crafting the cakes to managerial roles or IT positions.
Good prospects
"People tend to think of the food industry as one which is low paid and offers few prospects, but nothing could be further from the truth here," he said.
The new site will be officially opened on Friday by Devizes MP Claire Perry.
Year 6 children from Wansdyke primary school in Devizes will attend the opening where they will be given lessons in the art and science of producing cakes.
"They will be very much hands-on, trying new baking techniques as well as working out production costs and profit margins, so they can understand why it's so important to work hard at science, maths, English and the creative arts at school if they want a financially rewarding and personally satisfying job later on," said Mr Smith.