Gambler Marcus Bebb-Jones lodges extradition appeal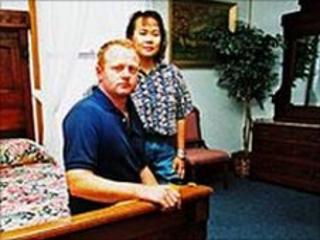 A British poker champion has lodged an appeal against his extradition to the US, where he is due to face a murder trial.
Marcus Bebb-Jones, of Kidderminster, is accused of killing his American wife Sabrina and dumping her body in a Colorado national park in 1997.
Security Minister Baroness Neville-Jones signed the papers ordering Mr Bebb-Jones's extradition on 10 June.
A hearing is expected after the High Court returns from its summer break.
'Rights'
American prosecutors claim Mr Bebb-Jones, 46, murdered wife Sabrina and then spent her money during a "playboy" weekend in Las Vegas.
Mrs Bebb-Jones's skull was found in 2004 in the national park near Douglas Pass in north-west Colorado.
Her professional gambler husband was arrested in a raid at his home in 2009.
Mr Bebb-Jones's barrister Ben Cooper has previously argued that despite assurances from the US authorities, there was a "real risk" of a death sentence being imposed.
Mr Cooper has also argued at previous hearings that the alternative sentence of life in prison without the possibility of parole was "grossly disproportionate" and would breach Mr Bebb-Jones's human rights.
But in April Westminster Magistrates Court district judge Howard Riddle ruled that Mr Bebb-Jones's extradition was compatible with his human rights.
Mr Bebb-Jones lived in the US for eight years before returning about a decade ago to live with his mother in Kidderminster.