Teesside woman child sex abuser's appeal rejected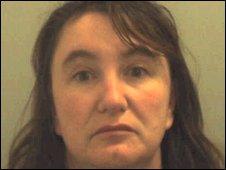 A Teesside woman who had sex with a 12-year-old boy has been told she deserved every day of her nine-year jail term.
Angela Sullivan, 36, of Cavendish Road, Middlesbrough, was jailed in February after admitting inciting a child to engage in sexual activity.
Sullivan, who gave her victim trainers as a present when he slept with her for the 100th time, was appealing against her sentence.
But a judge at London's Court of Appeal threw out the legal challenge.
The original hearing at Teesside Crown Court heard how police found Sullivan's diary marked with stars against 191 dates when she had had sex with her victim.
During Thursday's appeal hearing, Lord Justice Moses told the court Sullivan first had sex with the boy at a New Year's Eve party when he was "probably so drunk he was unaware" of what was going on.
He said she should not be treated any differently because she was a woman committing the offences against a young boy.
He said: "At first blush, there is a danger that people hearing about this case might regard it as being different had the assailant been a man and the victim a girl.
"But the statute recognises no such difference. There is no basis for thinking the effect of these offences on that young boy are any different from the effect which would be suffered by a young girl."
Sullivan's barrister, Andrew Turton, said she had been punished too harshly and not given enough credit for her guilty plea.
But Lord Justice Moses said: "We take the view, having regard particularly to the sustained period of abuse, that the sentence was not manifestly excessive."
Related Internet Links
The BBC is not responsible for the content of external sites.