Blackpool's Marton Moss development go-ahead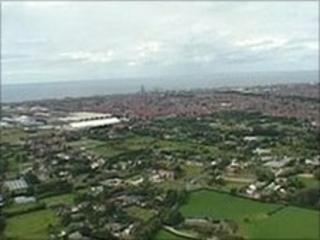 Protesters have lost their fight to prevent 570 homes being built on green land at Marton Moss in Blackpool.
The government has decided not to call in the council-approved planning application, which will build over 20 hectares of former agricultural land.
Campaigners claim that the houses are no longer required after the coalition government said it will drop Labour's house-building quotas.
But Government Office North West (GONW) said they had no reason for a review.
A Save Our Moss spokeswoman said: "They've ignored the fact that regional spatial strategies are going to be abolished and all these targets are going to be abolished."
'Potter around'
The moss near to Blackpool Airport was formerly used to grow tomato crops and remains fertile land.
Campaigner Elva Knott said: "The whole idea is that everyone should be able to access this green land in order to be able to grow vegetables near to where they live and ride horses and walk dogs.
"It's no good having to get in a car and travel five miles to an allotment in order to pick a few beans.
"This type of area lends itself ideally to people being able to potter around."
A GONW spokesman said that the "application did not trigger any of the call-in criteria".
Developer Kensington Developments said it will start building work by the end of the year.
Company chairman Malcolm Hawe said: "This is good news for Blackpool, which is going to get good quality housing on part of Marton Moss."