Two men come forward after CCTV used in murder probe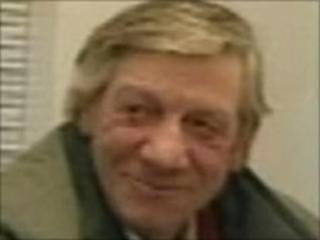 Two men wanted in connection with a murder investigation in Darlington have come forward following the release of CCTV images.
Police investigating the death of homeless man George Akers issued pictures of the pair, seen in the town centre on the night of 11 June.
The next morning the body of Mr Akers, 59, was found under a tree in the grounds of St Cuthbert's Church.
The two men will be interviewed by police.
'Soft touch'
A post-mortem examination revealed Mr Akers died from serious internal injuries and police said he had suffered a sustained and unprovoked attack.
Police described the victim as a "vulnerable" man who was targeted because he was thought to be a "soft touch".
Officers will be in the area around the church on Friday evening hoping to speak to anyone who might have information but has not yet come forward.
The two men seen on CCTV have contacted police and identified themselves. Interviews are due to be carried out.