Former Dewsbury MP Shahid Malik's £2,950 subsistence claim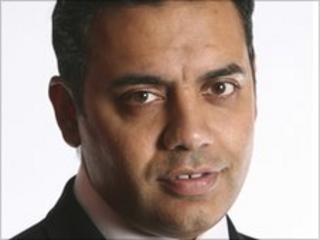 Former Dewsbury MP Shahid Malik claimed £2,950 for subsistence in the six months after the expenses scandal broke, new figures have revealed.
Expenses claimed by MPs between July and December 2009 have been published on Parliament's website.
They show Mr Malik made two subsistence claims - one at £1,625 and another at £1,325.
Under the old guidelines MPs were allowed to claim £25 per night without a receipt for food while working away from their homes.
New rules, which came into force after the general election, mean MPs are now allowed up to £15 for an evening meal when the Commons sits past 7.30pm, but only with a receipt.
Mr Malik temporarily left his post of justice minister in May 2009 after the Daily Telegraph questioned the amount of rent he was paying for a flat in Dewsbury.
But an investigation by standards adviser Sir Philip Mawer found he had not breached ministerial rules.
Mr Malik lost his Dewsbury seat to the Conservatives in the general election in May.
Mr Malik was unavailable for comment.
Update 26 July 2010: Following consideration of a complaint made by Mr Malik, this story was updated to clarify that the claims were for "subsistence" and the fact he was reinstated as justice minister after stepping down during an inquiry into previous claims.