County Durham torture killers lose appeal bids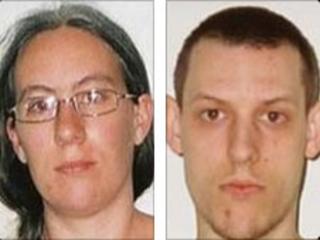 The three killers of a man who was tortured to death at his County Durham home have lost appeals against their minimum jail terms.
Clare Nicholls, 28, her brother Simon, 24, and her ex-lover Steve Martin, 44, murdered Andrew Gardner at the house they all shared in Chilton in 2008.
They were jailed for life at Teesside Crown Court, where they were given terms of between 20 and 32 years.
Judges at the Court of Appeal ruled the sentences were "justified".
Mr Gardner was starved, beaten and burnt, suffering more than 150 wounds over a period of weeks before being found dead in March 2009.
The killers' trial heard how Clare Nicholls, who was the 35-year-old's partner, was the instigator and main perpetrator of the violence.
She punched, kicked, stamped and jumped on him, causing many of the fractured ribs discovered after his death, and used a curtain wire to whip him.
She was given a minimum term of 32 years, her brother a term of 25, and Martin at least 20 years before they can apply for release.
At the Court of Appeal, lawyers for all three argued that the minimum terms passed by Judge Peter Fox were "manifestly excessive".
But judges Lord Justice Elias, Mr Justice Gross and Mr Justice Foskett rejected the arguments.
Mr Justice Foskett said: "The sentencing judge was ideally placed to make the adjustments between the appellants and we can see no grounds for interfering with the way in which he approached the different periods to be served by these appellants."
Neither of the three will be released after serving their minimum terms unless the Parole Board considers that the danger they pose to the public has passed.