Liverpool Central station revamp to go ahead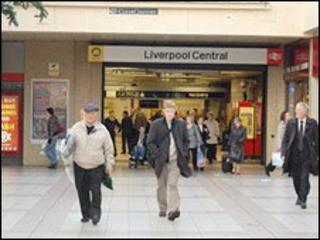 Liverpool's Central Station is still in line for a major revamp, despite the project losing millions of pounds worth of government funding.
The station was named as one of the 10 worst in Britain and was set to benefit from a share of £50m government cash.
Network Rail had promised £6.3m to the Ranelagh Street station, but that funding was withdrawn when the coalition government took control.
It has now confirmed £4m is still available to secure the project.
It is thought the money will go towards a new lift to improve disabled access and improvements to the station entrance and platforms.
Merseytravel chairman Councillor Mark Dowd confirmed the redevelopment had been given the green light.
He said: "Liverpool Central is no longer fit for purpose and is approaching a situation where it will become dangerous to the travelling public.
"Without this development, someone will be hurt, or worse. This isn't about a shiny new facade, it is a health and safety priority. We can provide this upgrade with our funding partners."