Mental Health Order to be changed: Michael McGimpsey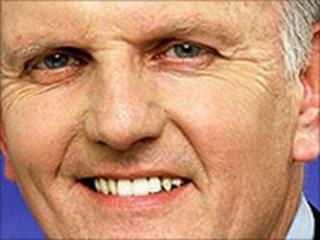 The health minister has said he intends to change the Mental Health Order.
Michael McGimpsey said one aspect of the new law would involve a new definition of mental disorder.
This, he said, would change how individuals whose conduct or behaviour poses a significant risk to others, are dealt with.
The move comes in the wake of the McDermott brothers' case in Donagh in County Fermanagh.
Two of the four brothers involved in the paedophile ring - James and Owen Roe - were declared by the judge to be mentally unfit to stand trial.
They were found to have committed sex attacks against children, but because of a legal loophole they were allowed to return to their home.
Justice Minister David Ford said he believed it was inevitable there would be changes to the law.
"It almost doesn't matter which department takes responsibility, because ultimately it's a decision for the Executive to introduce legislation on this matter," Mr Ford said.
"But I'm certainly determined that my officials will work with health officials to ensure that we get the best possible solution."