Dick Cheney to stay in hospital over weekend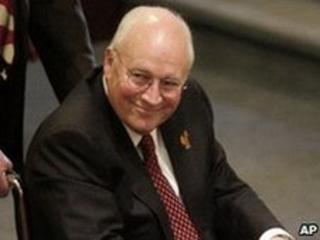 Former US Vice-President Dick Cheney is expected to remain in hospital over the weekend for tests after falling ill.
He was admitted to George Washington University Hospital on Friday after feeling unwell, spokesperson Peter Long said.
The 69-year-old Republican politician has suffered five heart attacks in the past 32 years.
It is not clear if Mr Cheney's visit is related to his previous heart troubles.
Mr Cheney felt ill and visited his doctor at the hospital, who then advised him to stay for further tests, according to a statement from his office issued late on Friday.
No further details have been released.
The former vice-president, who has had numerous health scares, suffered his last heart attack in February 2010.
He was fitted with a pacemaker in 2001.
Mr Cheney was vice-president under George W Bush.