Peak District Park faces job cuts as budget is slashed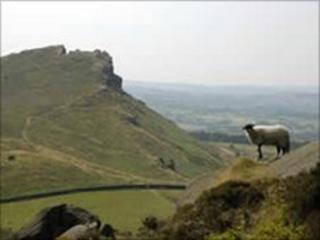 The Peak District National Park Authority has said it may face job cuts as a result of a cut in its grant from the government.
The authority's budget has been cut by 5% as part of the government's efforts to reduce the country's deficit.
The park authority will get £8.29m in grant money for 2010-11 - which is a cut of £426,000.
The plan is for posts to go through voluntary redundancies and natural wastage, a park spokesman said.
The cuts also mean the park will reduce travel allowances and defer some planned projects.
Unions informed
The authority will also reduce energy use, officials said.
Narendra Bajaria, chair of the Peak District National Park Authority, said: "We are doing everything possible to minimise the impact on frontline services.
"We have always had a culture of providing value for money services so through careful financial management we are able to cushion some of the impact.
"We are in detailed talks with staff directly affected by the new budget and have also kept union and staff committee representatives fully informed."
The £200,000 fund for sustainable development, which gives grants to community groups or businesses for projects that benefit the national park and local residents, has been protected from the 5% cuts.