'Mistakes' made over Shetland Council appointment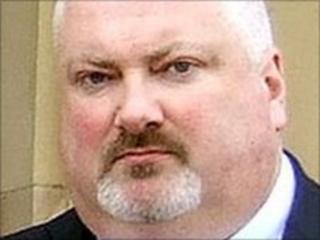 The convener of Shetland Islands Council has admitted mistakes were made surrounding the appointment of its former chief executive.
Sandy Cluness was speaking about David Clark, at an Accounts Commission hearing into the running of the authority.
Mr Clark left with a golden handshake of about £285,000 in February, causing anger in the community.
Audit Scotland published a critical report into the council last month.
It found the process for recruiting and selecting Mr Clark was not rigorous enough.
It also criticised his financial settlement, and the lack of strategic leadership at the council.
Almost 40 people are due to give evidence over Monday and Tuesday, including Mr Clark himself.
There have been public protests over the financial situation.
The Accounts Commission hopes to publish its findings by the end of the summer.