Transport for London completes Tube Lines purchase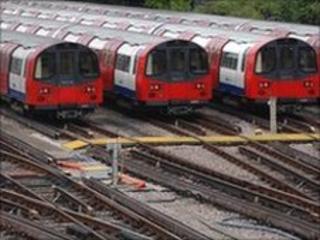 Transport for London (TfL) has brought all Tube maintenance work in-house by completing the purchase of Tube Lines.
In May, TfL agreed to buy Tube Lines shares owned by Bechtel and Amey (Ferrovial) for £310m.
The Public Private Partnership (PPP) ended after TfL and Tube Lines clashed over payment for upgrade works on Jubilee, Northern and Piccadilly lines.
Mayor Boris Johnson said the purchase set the Tube upgrade programme free from "complexity and wrangling".
Tube Lines, which employs 2,500 people, was in a £30bn PPP agreement with TfL.
Tube Lines had wanted £5.7bn over seven-and-a-half years to deliver the upgrades, but TfL refused to pay more than £4bn. The PPP arbiter had asked TfL to pay £4.46bn.
'Greater flexibility'
Mr Johnson said: "This deal opens a new era for the Tube and one that will be free from the complexity and wrangling that hindered us in recent years.
"It also provides us with the greater flexibility on how improvement work is carried out."
He added that TfL has already cut closures on the network resulting from engineering works and plans to further reduce disruptions in the future.
Under the deal, Amey (Ferrovial) will continue to provide management and maintenance services on the Jubilee, Northern and Piccadilly lines and Bechtel will continue to work with LU to ensure a smooth transition of the upgrade work to TfL.
TfL said the takeover would free passengers and taxpayers from having to fill any PPP funding gap.
LU will prioritise the completion of upgrades on the Jubilee line and it has also promised to limit the disruption to the Northern line due to upgrade work.
LU said it will now be able to establish the best way to deliver the upgrade of the Northern and Piccadilly lines.