Wimbledon touts targeted as Murray tickets hit £20,000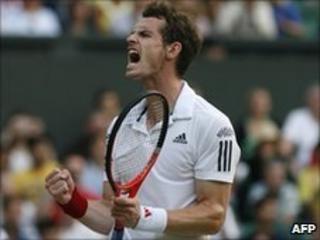 Touts at Wimbledon, who exploit legal loopholes to sell tickets for British star Andy Murray for up to £20,000 each, are being targeted by police.
The tournament is not classed as a designated sporting event and touts can avoid prosecution by using certain phrases when offering tickets.
Some touts now employ solicitors to advise them on how to avoid arrest.
But police are using dispersal powers and anti-social legislation to keep the touts under control.
Through these measures they can stop and search suspected touts to hunt for illegal tickets.
They are also able to designate streets around the All England Club as "no-trading zones", so anyone trying to sell a ticket in these areas can be arrested immediately.
Some exclusive tickets are sold at twice the price, with £10,000 mark-ups.
'Not a paedophile'
The most expensive tickets were "a huge money-earner for the professional touts", said Sgt Phil Davies of the Metropolitan Police.
"As the tournament progresses that is where the money is being made.
"If it is a predictable final the prices can start dropping, but if you've got an unlikely hero, the opposite happens."
He said one couple had paid £14,000 each last year for Murray's semi-final, and "only stayed for a couple of hours".
If touts use a phrase such as "tickets for sale" they stay on the right side of the law, rather than saying "any tickets for sale", which is seen as a request to buy passes from spectactors and is illegal.
One tout, who asked to be identified only as 55-year-old Ray, said he had "just got a job to do".
"I'm not a criminal or a paedophile - I just do tickets at Wimbledon.
"The police stop us from working - it's a headache every 10 minutes."
He said he was "not a crook", adding: "I have to have a lawyer because I have to know the law."