Coal group reveals £25m IPO move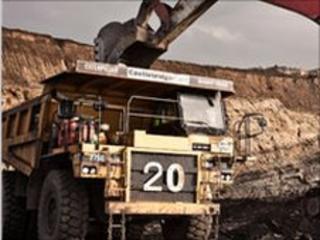 Scottish Coal's owners plan to raise £25m in an initial public offering (IPO) to fund acquisitions and strengthen their balance sheet.
The move by Alloa-based Scottish Resources Group (SRG) should value the group at more than £220m.
SRG is the UK's largest surface coal mining group, employing 1,000 people.
It runs nine operating surface coal mines in Scotland, producing 3.4m tonnes of coal.
The IPO will include the sale of new shares as well as shares by existing owners.
The listing on the main market of the London stock exchange is scheduled to take place in mid-to-late July.
The company said the move would help it to refinance the acquisition of an unspecified mining site with about 600,000 tonnes of coal.
Don Nicolson, chief executive of SRG, said: "As the UK's largest surface coal mining company, Scottish Resources Group has the scale, asset base and stakeholder relationships to maximise growth opportunities."
Palmaris Capital, which holds 16.1% of the group, said it planned to sell most or all of its shares in the IPO.
SRG, which accounted for a fifth of total UK coal production in 2009, has reserves and resources of 52.3m tonnes.
The company is also working on renewable energy projects in Scotland, seeking to develop seven wind farm sites.