Q&A: Bail accommodation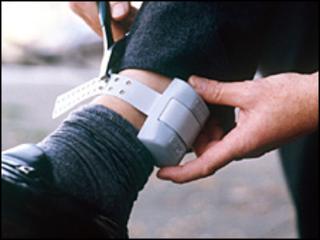 Ministers plan to increase the number of offenders and remand prisoners released into bail accommodation in England and Wales. But what role does bail accommodation play in the criminal justice system?
What are bail hostels?
Bail hostels are known as "approved premises".
These require full planning permission and provide a structured regime, including an overnight curfew and 24-hour supervision.
The most recent of the approved premises was opened in 2002, and they are run by probation or voluntary organisations.
What is the Bail Accommodation and Support Service (BASS)?
BASS houses people in single gender, shared or self-contained houses and flats across England and Wales for the period of a person's bail or Home Detention Curfew (HDC) licence.
The Ministry of Justice says BASS helps residents maintain custody of dependent children where appropriate, and continue employment or training.
Residents pay an accommodation charge and a contribution for utilities.
Who runs BASS?
In 2007, the ministry awarded the BASS contract to ClearSprings. The ministry paid ClearSprings £5.8m in 2008-09 to manage bail accommodation.
In June 2010 another organisation, Stonham, took over the contract.
How much accommodation does BASS provide?
The Ministry of Justice said BASS currently has 193 properties. It said 308 residents were currently living in bail accommodation.
Under the contract, Stonham is required to provide 740 bed spaces.
Who can live in BASS accommodation?
Bail defendants who are unable to provide an address, or who could not be bailed without support.
Others on the scheme have served a sentence and been released on Home Detention Curfew. They are liable to be recalled to prison if they break the terms of their release.
The Ministry of Justice said more than half of those housed in BASS accommodation were on bail.
Who cannot live in BASS accommodation?
People convicted of, or charged with, sex offences are not eligible. The same applies to people who pose a significant risk to the public, to Stonham staff or to others in a shared house.
Anyone under the age of 18 cannot be considered.
Are residents restricted?
Residents must stick to restrictions imposed by the court for defendants on bail and for those on HDC.
Stonham also has house rules - such as no smoking in shared areas of a property like the kitchen and living room - to facilitate amicable house sharing.
Do residents get any other support?
People get assistance from a visiting support officer to help them make decisions about their future and find more stable accommodation at the end of their bail or HDC period.
Are there rules over where bail accommodation can be located?
Stonham is required to consult the police, probation and local authorities when acquiring new properties. Police postcode checks are mandatory.