Husband guilty of sex attack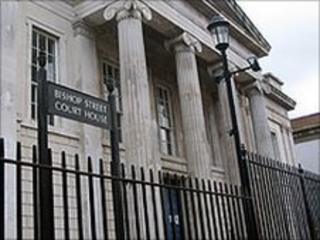 A 42-year-old man, who cannot be named for legal reasons, has pleaded guilty to a sex attack on his wife at Londonderry Crown Court.
The defendant also pleaded guilty to a further charge of possessing a replica pistol.
The man denied raping, threatening to kill and assaulting his wife on dates between January 2007 and November 2009.
He was remanded in custody and will appear in court again in September.