Tata Motors approves $1bn fundraising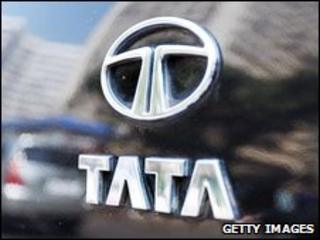 Tata Motors has announced plans to raise 47bn rupees ($1bn; £673m) to help cut debt and expand the business.
India's largest carmaker will issue shares, bonds and other instruments to raise the money.
At the end of March this year, the firm had almost 190bn rupees of net debt, sharply lower than a year earlier.
Sales at Tata, which owns the Jaguar Land Rover brand and makes the Nano, the world's cheapest car, are increasing rapidly.
Shares in Tata Motors rose 2.4% after the fundraising was announced.