19 weekend drugs arrests in Derry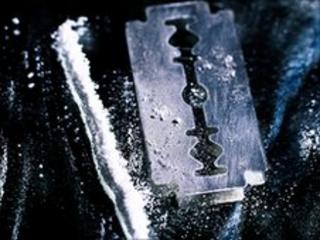 Nineteen arrests were made in Londonderry at the weekend during a two-day drugs operation.
On Friday, 13 houses were searched and 14 people were arrested. Eleven were arrested for drugs-related offences.
Quantities of suspected cocaine, amphetamines and cannabis were also seized.
On Saturday, four people were arrested for possessing suspected cocaine and cannabis and one person was arrested on suspicion of supplying cocaine.
In the last year, more than £1m worth of drugs were seized in Derry and 37 people were charged with supplying drugs.
"These operations are in direct response to concerns raised by the community," said Inspector Jon Burrows.
"We are acting on the information provided to us by local people who want to see this scourge removed from our neighbourhoods.
"Local police will continue to work with the public to seize drugs, put dealers in prison, and keep our streets, families and friends safe."