Former Scots first minister Jack McConnell enters Lords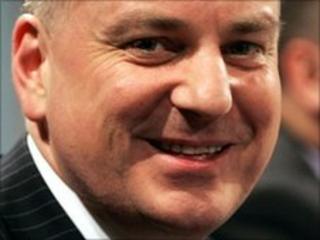 Scotland's former first minister Jack McConnell has taken his seat in the House of Lords.
He was one of more than 50 new members given a peerage in Gordon Brown's dissolution honours list and among a handful of Scots to be ennobled.
He will be known as Lord McConnell of Glenscorrodale, after the sheep farm in Arran where he spent much of his childhood.
Lord McConnell remains the MSP for Motherwell and Wishaw.
The peer, Scotland's longest-serving first minister to date, stood down as Scottish Labour leader after the SNP's 2007 election victory.
The former maths teacher said he was hugely excited by the new challenge, describing his ennoblement as a ''huge opportunity''.
Lord McConnell said he would speak out on areas such as international aid and development, an issue close to his heart from his ongoing work in Malawi, one of the world's poorest countries.
He said of his appointment: "I didn't expect it and it's an honour and a privilege, but it's also an opportunity and I look forward to taking up that opportunity.
"It won't change me, but I certainly hope I can change some of the debates."
Several other Scots political figures, including former UK Labour ministers John Reid, Helen Liddell and Des Browne, have also taken up seats in the Lords.