Canoeist trapped in weir, inquest hears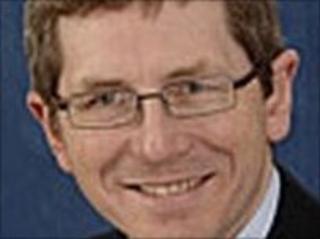 A Coleraine man drowned trying to shoot his canoe over a dangerous weir on the River Bann in 2009, as his son watched, an inquest has heard.
The inquest at Coleraine was into the death of Stephen Chapman, 47, from Forest Park in the town.
It found Mr Chapman drowned when he was trapped in a back wash below the weir at Carnroe on the River Bann in December, 2009.
His son was in another canoe when his father got into difficulties.
Despite frantic efforts by other members of the party, they were unable to save Mr Chapman's life.
The inquest heard that Mr Chapman had been canoeing for about ten years at the time of the incident, taking up the sport when he moved to work at the University of Ulster in Coleraine.
Mr Chapman worked as a university administrator.
The couple's son Duncan was on the trip with his father, along with three other members of the Causeway Coast Kayak Association.
A witness to the incident, Dr Martin McClenahan, said he watched from his own canoe as Mr Chapman came over the weir and got into difficulties.
He told the hearing that the party of five had travelled along the Bann from Portna to Carnroe.
He said at about 1230 GMT Mr Chapman, the most experienced of the group, decided that he wanted to take his open-hulled Canadian canoe over the weir.
Dr McClenahan and the other members of the party carried their canoes past the weir.
He said that Mr Chapman successfully came across the weir but then got caught in the backwash.
"Stephen wasn't able to propel his canoe fast enough to escape the backflow," he said.
He said he helped bring Mr Chapman's body ashore. He said he gave him CPR for about 40 minutes until an ambulance arrived. He said they were unable to resuscitate him.
Coroner Suzanne Anderson found that death was due to fresh water drowning.