What recession? NI building firm targets £10m extensions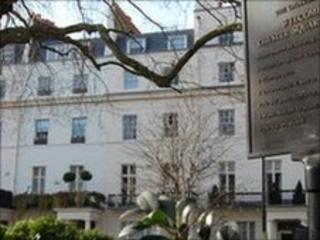 A new business created by a Northern Ireland construction company suggests that not everyone will be sharing the pain in a new age of austerity.
The Antrim-based firm Mivan has set up Mivan Prime which is aimed at wealthy individuals who buy London houses in the £10m-plus bracket but then want to spend even more renovating them.
The London "super-prime" housing market has been barely affected by the global downturn.
Recent research by London estate agents Knight Frank suggests the market paused briefly at the end of 2008 and early 2009, but that prices have surged by over 20% in the 12 months to February 2010.
That rise is being partially fuelled by instability in the Eurozone, and an influx of foreign investment, especially from Russia and Greece.
Floor space
Mivan said they are targeting contracts worth £2m to £10m for work on individual houses in areas such as Mayfair, Knightsbridge and Belgravia.
Stephen Mills, the business development director at Mivan told BBC Radio Ulster that a common job in this sector is the building of what is effectively a new house behind a protected facade.
"'What happens in these Georgian or Edwardian houses is that they have to maintain the facade of the house, but the owner wants a bigger property so they usually have to go down and create a double basement for increased floor space
"We construct a completely new dwelling behind the retained facades.
"Often these facades go back to a mews house so its usually a case of developing both properties at the same time."
Mr Mills said Mivan had been working on interior refurbishment and fit-outs in London for some time but that they needed a dedicated brand for the super-prime niche.
Mivan is one of Northern Ireland's most successful construction firms which does a large amount of its work overseas.