Scottish Borders public finance faces 'tough choices'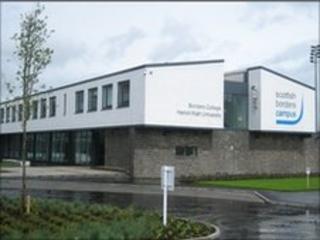 A summit meeting in the Borders has discussed how to protect local services in "very difficult" financial circumstances.
Politicians, councillors, officials and representatives from the NHS, housing associations and others met in Galashiels on Monday.
Lib Dem MSP Jeremy Purvis said some "really difficult" times lay ahead.
Tory counterpart John Lamont added that past spending levels were "not sustainable for the future".
The meeting at Borders College was arranged by Mr Purvis and his fellow Lib Dem, Scottish Secretary Michael Moore.
It was also attended by Tory MP David Mundell and Mr Lamont.
The purpose of the summit was to debate the local impact of major public sector spending cuts announced by the UK government.
Mr Purvis said there were some testing times in store.
"In basic terms we are looking at having to deliver the same services for about 90 to 95% of the money," he said.
"That is a really difficult thing to do."
However, he said it was vital to protect services to vulnerable people in particular and Borderers in general.
Mr Lamont agreed that there would be some hard choices to be made.
"We have got to all acknowledge that what has been in the past is not sustainable for the future," he said.
"From a Borders perspective, in a very rural community it's important that we get our fair share of the money available and we're not overly hit with the cuts.
"At the end of the day services provided to rural communities like those in the Borders do cost more."
'Plainly ridiculous'
SNP MSP Christine Grahame described the meeting as a "stunt" by the Lib Dems and a "drop in the ocean" compared with the "tidal wave" of spending cuts by the UK government.
"The last thing we need in the Borders are damaging reductions in our public services," she said.
"But that is exactly what Mr Moore and his cabinet colleagues are about to deliver.
"For Mr Moore and his colleague Mr Purvis to maintain that good quality services can continue to be delivered after budgets north of the border are decimated by the UK coalition government is plainly ridiculous."
She said no number of summits could "fool the Borders public".
"Their policies pose the biggest threat to local jobs and investment in decades," she added.