Empty home owners in Northern Ireland face rates bill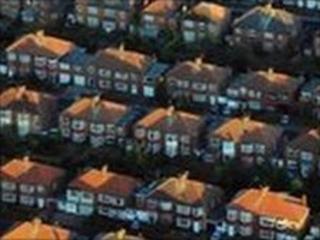 The NI finance minister has confirmed that empty homes will be liable to the same rates as occupied homes from October 2011.
The move, which could raise £10m revenue a year, has the support of all parties on the Executive.
Sammy Wilson had delayed the scheme, which was first planned for April 2010, saying it would have been "unfair" due to the state of the housing market.
But Mr Wilson said the market is "beginning to move again".
He said the measure would provide additional resources for key public services at a time when the public finances are facing deep cuts.
"It should also not be forgotten that empty homes demand public services too," he added.
Exemption
"I believe it is right that those holding empty homes should contribute towards the public purse, reducing the burden on other ratepayers, as well as encouraging homes to be lived in."
Mr Wilson said that in order to protect the building industry, "particularly those involved in speculative house building" he would include a rates exemption for builders sitting on unsold stock.
He said that unsold houses already built, and those that are completed in the next financial year, would be exempt from rates for 18 months.
In subsequent years new unsold houses will get a 12 month exemption.
Mr Wilson added that he appreciated those that own empty homes will be facing bills for the first time, and he is giving them time to prepare by not introducing the measure until late next year.
There are around 20,000 empty homes in Northern Ireland.
On Tuesday, Sinn Fein's Mitchel McLaughlin welcomed the move by the finance minister.
He said he had concerns "about the number of exemptions attached to the proposals".
Mr McLaughlin said: "While there are thousands of people suffering from homelessness and waiting lists continue to grow we must find ways to encourage speculators and developers to bring these properties into the housing market."