Work on Clarkson Langness paths is delayed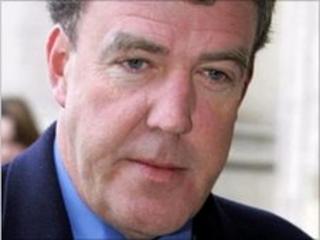 Work to reinstate footpaths as public rights of way on the Isle of Man, including one by Jeremy Clarkson's holiday home, has been delayed after an administrative error.
A public inquiry found several footpaths on the Langness peninsula were public rights of way.
The inquiry said any paths which had been obstructed should be reinstated.
But the government did not issue notices of changes to the public rights of way map to all those affected.
Some landowners were not told of the changes, so the notice period for objections has been extended by a further 28 days.
Rights of way
Speaking in the House of Keys, David Anderson MHK said: "This does not stop the process - it merely delays it."
He added that as objections had been received, the government must seek leave from the High Court to amend the map.
Mr Anderson said the Department of Infrastructure felt changes could not be made to the paths until the High Court decision was reached.
He said he hoped the process would be completed in the next four to five months.
The public inquiry was held after ramblers on the island complained that the Top Gear presenter had diverted a path near his lighthouse holiday home in 2007.
He claimed there had never been any rights of way across the land, but ramblers disagreed.
Inquiry inspector Roy Hickey found "strong and persuasive evidence" had been put forward by members of the public that they had the right to use the paths.
He said that all of the paths on Langness, apart from five, should be dedicated as public rights of way.