Merseyside taxpayers may foot Lib Dems' conference bill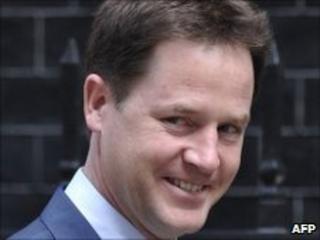 Merseyside taxpayers may have to fund security at the Liberal Democrat party conference in Liverpool.
The cost of policing conferences for the governing party and the opposition is covered by the Home Office.
Usually hosting cities apply for funding ahead of the conference season, but as the Lib Dems were not expected to be in power no application was made.
If extra costs are not covered by the government then the tab will have to be picked up by the local police force.
Now that party leader Nick Clegg is deputy prime minister and the party has four other cabinet ministers, the conference involves a higher security risk and cost more to police.
Bill Weightman, Chair of the Merseyside Police Authority, said it was in negotiations with the Home Office.
"Obviously it's taken everyone by surprise that after the elections in May we have a coalition government," he said.
"The conference for the Liberal Democrats which is going to be held in Liverpool has now grown substantially, and we now have key figures such as at he Deputy Prime Minister who would need protection.
"So it's a whole new ball game. Unfortunately no-one has been prepared for this."
The conference is due to be held at the BT Convention Centre in September.