Memorial service for Scots tenor Kenneth McKellar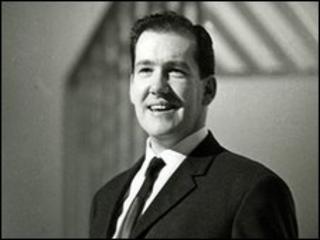 A memorial service has been held in Paisley Abbey for the Scottish tenor Kenneth McKellar.
Mr McKellar died at the age of 82 in April, one week after being diagnosed with pancreatic cancer.
He was was born in Paisley in 1927 and graduated from Aberdeen University with a BSc in Forestry before studying at the Royal College of Music in London.
The service, which was open to the public, heard a tribute from fellow performer Johnny Beattie.
It also featured the Paisley Abbey Choir led by Dr George McPhee.
Eurovision contestant
Mr McKellar was known for his recordings of Scots songs, particularly those of Robert Burns, and appeared in musicals, on television and on radio.
He had a long association with record company Decca and in the early 60s was the tenor soloist in Decca's recording of Handel's Messiah.
The singer made regular BBC TV and radio broadcasts, which attracted a huge following. He also represented the UK in the Eurovision Song Contest in 1966.
During his career he toured the world to perform and had fans as far afield as Australia and Canada.