CCTV image of Weymouth robbery suspect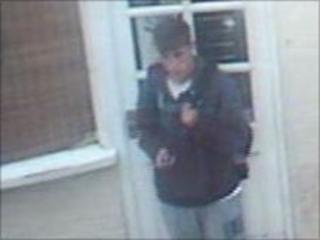 Police have released a CCTV image following an attempted street robbery in a Dorset town centre.
The incident in St Alban Street, Weymouth, on 2 June left an 80-year-old woman bruised.
She was approached by a man who tried to snatch her necklace as she walked with her husband and two friends.
She fell to the floor as the man, who was unable to remove the jewellery, ran off in the direction of New Street. Police have appealed for witnesses.
The incident happened between 0830 and 0845 BST, police said.
Det Con Pete Gray said: "I would urge the man pictured, or anyone who recognises him, to contact the police as soon as possible."