Derriford hospital staff in chemical incident exercise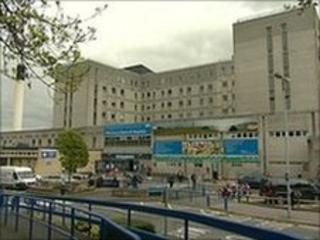 Emergency services in Devon and Cornwall are reacting to a staged chemical incident as part of a resilience exercise.
The simulated chemical incident will test emergency responses in a controlled environment.
Organisers said Derriford Hospital in Plymouth will be 'secured' to prevent 'cross-contamination' and volunteers will act as casualties.
Plymouth Hospitals NHS Trust said hospital services should run as normal.
The exercise is being carried out to prepare staff incase there is a real chemical incident in the region.
Miriam Smith from the trust said: "This exercise will give us the opportunity to test various elements of our plans and will provide assurance that we are prepared for a similar emergency occurring."
The trust said there would be an increase in emergency vehicles on the Derriford site as well as staff wearing protective suits.