Fareham carjack youths driven to police station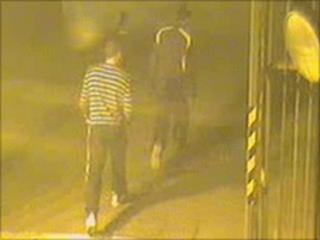 A driver, threatened by two teenage carjackers in Hampshire who demanded to be taken on a five-mile trip, took them to a police station instead.
Police said the 19-year-old was sitting in his Ford Ka outside Fareham Leisure Centre on Sunday at about 2320 BST when he was approached.
The pair then demanded the driver take them to Stubbington.
But when the car pulled up outside Fareham police station, the youths jumped out and ran away.
Police said the driver was shaken but not hurt and officers are appealing for witnesses.
The male youths were aged about 16 and 17 years old and police have released a CCTV image of two people they want to speak to in connection with the incident.