Fly-past at Hampshire wedding of coastguard boss axed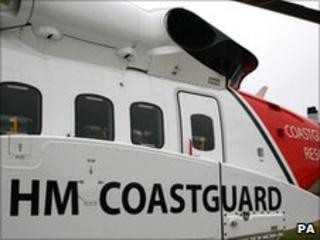 An expensive fly-past of a rescue helicopter at the wedding of a Hampshire coastguard manager has been cancelled after he found out.
The Maritime and Coastguard Agency (MCA) said Norman Smee was "embarrassed" when he saw the diary entry for the India Juliet.
Scrambling the helicopter for the New Forest service would have cost at least £6,000 of public money.
A MCA spokesman said: "He didn't know anything about it."
Mark Clark, a spokesman for the Maritime and Coastguard Agency, said requests are placed in the diary but have to be formally approved.
"When Norman found out about it last week, he was really embarrassed and immediately cancelled it. He is a very responsible man," Mr Clark said.
"There is no way it's happening. It was presumably put in the diary by somebody who had not thought about the ramifications.
"We wish Norman the very best for his wedding but it's a private affair and it will remain so. He didn't know anything about it."
India Juliet is based at Lee-on-the-Solent and is one of seven owned and operated by the coastguard around the UK.