Council prepares for up to £40m budget cuts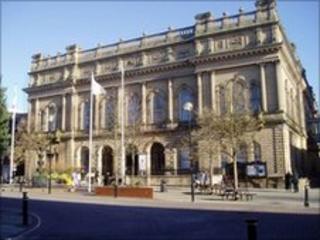 Blackburn with Darwen Council is considering ways to save money as it faces potential budget cuts of about £40m in the next four years.
It comes in response to the anticipated 25% reduction in grants currently given to local government.
The council said community and leisure services would be hit, proposing to close Shadsworth Leisure Centre and review how community centres are run.
It said jobs would go but it hoped to avoid large-scale redundancies.
Council leader Michael Lee said the priority was to protect "the frontline services that our communities value and rely on the most".
He said: "We are determined to be in the best shape possible to make more of less."
'Significant changes'
Councillors will meet to discuss the proposals on 8 July.
"To do this we need to make significant changes and implement them as quickly as possible or we are just storing up more pain for later."
The council said it would also look at how it charges for bulky waste collections and lost bins, to bring it "into line with other authorities".
Mr Lee said the council faced tough decisions.
"Some of the things we are proposing will inevitably be unpopular as it means people will see things they have come to expect either changing or stopping altogether," he said.
"It is inevitable that some roles at the council will go but we are doing all possible to avoid large-scale redundancies."
Regional Secretary of the union Unison Frank Hont said vulnerable people would eventually lose out.
"If the cuts come in, we're going to see an effect on the most vulnerable members of society," he said.
"It's not about leisure centres, it's about social care."