Ulster Bank chief Cormac McCarthy to stand down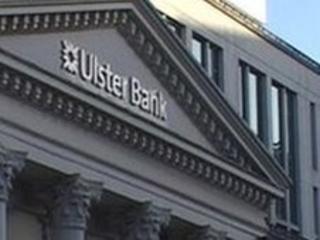 The chief executive of the Ulster Bank has announced he is standing down.
Cormac McCarthy, who has held the job since 2004, will leave once a successor has been found.
Mr McCarthy, 47, became chief executive when Ulster Bank's parent company, RBS, bought Dublin-based First Active bank where he was already chief executive.
Ulster is the biggest bank in NI and has a significant presence in the Irish Republic. Like all Irish banks it has suffered in the property crash.
Mr McCarthy said: "I believe that now is the right time for me to seek new opportunities."
During his time in charge, Ulster Bank pioneered the 100% mortgage in the Irish Republic.
It also acted as the main lender to developer Sean Dunne when he spent 375m euros buying hotels in the Ballsbridge area of Dublin in 2005 for an ill-fated redevelopment scheme.
It was one of the main lenders to the Taggart brothers housebuilding business which collapsed with debts of up to £300m in 2008.
Ulster Bank reported a loss of £137m for the first quarter of 2010, an improvement on the £275m loss in the last quarter of 2009.
The bank had an operating profit of £81m in the first three months of 2010, but that was overshadowed by a bad loan provision of £218m.
In 2008 Mr McCarthy was paid £870,000.
The bank has 91 outlets in Northern Ireland and 146 outlets in the Republic of Ireland, serving 1.9m customers.
It is owned by the RBS Group - the UK taxpayer owns 84% of RBS after the government bailed out the bank at the end of 2008.