Bournemouth porn inquiry councillor resigns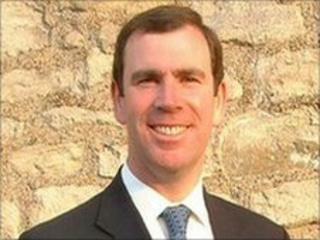 The leader of Bournemouth Borough Council, who is facing a public inquiry into pornographic images found on his laptop, has resigned.
Councillor Stephen MacLoughlin said he took the decision, at a meeting of his local Tory party on Thursday, to "draw a line" under recent events.
A council inquiry was held privately and no further action taken, but a public inquiry will be held next month.
The material was discovered after a routine IT service in December 2008.
'Repair reputation'
The decision to take no further action prompted accusations of double standards, after employees were placed on leave in March 2009 for sending an explicit "joke" e-mail about Viagra.
At the time, the council said the procedure for dealing with a council member was different to that for a staff member.
The council said the material accessed on Mr MacLoughlin's laptop contravened its internet policy but he had cooperated with the internal inquiry and agreed to comply with the council's internet policy in future.
In his resignation statement, Mr MacLoughin said he hoped his resignation would help repair his party's reputation.
Councillor Bob Chapman has been elected as interim council leader until a new leader is elected on 9 July.
Councillor John Beesley remains as deputy Leader of the council.