Organised crime strategy launched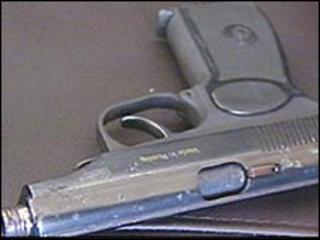 Serious organised crime brings "devastating harm to communities" and must disrupted, according to Fife Police.
The force has launched its Serious Organised Crime strategy with the aim of tackling criminal gangs.
The strategy is a partnership between Fife Police and other agencies.
In the last year, the force seized in excess of £3.5m of illegal drugs and £1.9m of criminal assets were reported to the Crown Office.
'Key Strategy'
Fife Constabulary's head of crime management, Det Supt Garry McEwan said: "Serious organised Ccime affects us all - it hurts our country, our families in terms of public safety, the economy and jobs and brings devastating harm to all our communities.
"Our Policing Plan for 2010/11 identifies targeting and disrupting organised crime groups as a key activity for the force.
"Tackling drug dealers, proactively working to seize the assets of criminals and ensuring that we maximise opportunities to gather and share information and intelligence from the public, partner agencies and key stakeholders are all vital components to building an effective response."
Det Supt McEwan said the force was "making full use powers under the Proceeds of Crime Act 2002 to seize the assets of criminals which was an essential tool in ensuring that they do not have funds available to conduct their illegal activities or maintain lifestyles funded by criminal gain."
Justice Secretary Kenny MacAskill said: "Fife Constabulary is to be congratulated for making tackling serious organised criminals a priority.
"There is a tendency to see serious organised crime as a problem restricted to the main cities, but the sad reality is that communities all over Scotland suffer from the activities of gangsters who think they are above the law and untouchable. They are not.
"I urge the good people of Fife, in whatever walk of life and in whichever way they can, to help the police stand up for what is right and against what is wrong."