Brora Golf Club helps to watch birdie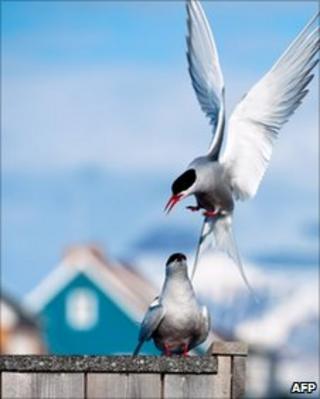 A golf club is helping to protect a birdie of the feathered variety.
Land close to Brora's course in Sutherland provides habitat for a long-established breeding colony of Arctic terns.
The birds fly at least 10,000 miles from Antarctica to the Highlands' east coast.
Brora Golf Club has teamed up with RSPB Scotland to raise awareness about the species through the launch of a pin badge and a leaflet.
Tony Gill, secretary of Brora Golf Club, said: "The terns have been regular summer visitors to Brora for as long as anyone can remember and have been used as the club logo for many years.
"We look forward to them continuing to be our neighbours for many years to come.
"We are proud to have jointly commissioned a limited edition pin badge with the RSPB."
RSPB Scotland officers will lead a walk to the colony on 14 July to further raise the species' profile.