Healthier, wealthier, but living alone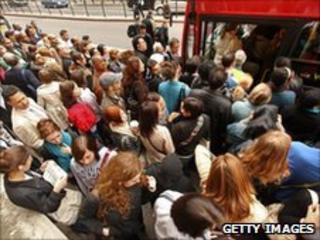 Apart from shining a spotlight on the way we live now, the latest ONS Social Trends survey provides a fascinating glimpse of Britain 40 years ago.
It was a place where coal was the biggest single source of domestic energy, where nearly half of all households did not have regular use of a car, where a quarter of men were classified as heavy smokers and where nearly 24 million working days a year were lost to strike action.
Fast forward to the present and it's the central role played in our lives by new technology that stands out as the most obvious change.
Two thirds of households now have an internet connection, something undreamt of in the 1970s, while 89% have digital TV.
Choices for women
And the energy bill to power all this domestic technology is vast. It's the equivalent of 6.8 million tonnes of oil every year for lighting and electrical appliances, compared with 2.7 million tonnes in 1970.
But perhaps the most significant changes in our lifestyles over the past generation have been shaped by the greater opportunities and choices available to women.
They're getting married later - the average age of a first marriage for women is now just two months before her 30th birthday.
The proportion of babies born to women under the age of 25 has halved since 1971. Women now outnumber men in further and higher education.
Those trends are reflected in the rising number of one-person households - from 18% of all households in 1971 to 29% now.
Intriguingly, this survey also found that more than two thirds of people aged 18 or over in Britain believe that they do not need a partner to lead a happy and fulfilled life.
Life expectancy
This question wasn't asked by the ONS in its first survey in 1970 so, annoyingly, we don't know how attitudes to the desirability of partners have changed since then - though we can make an educated guess.
In general we're more likely to live alone than we were 40 years ago, in a house stuffed full of new technology, and we're living longer. Life expectancy has risen sharply, especially for men, from 68.7 years in 1970 to 77.8 years now.
And deaths from circulatory diseases - strokes and heart attacks - have fallen dramatically with the decline in smoking. In fact, cancer has replaced circulatory disease as the main cause of death in women.
But other risks have increased. Alcohol-related deaths have nearly doubled since the mid-90s. And there's another even more sobering statistic - 77% of adults aged 65 to 74 in England are now classified as obese or overweight.
It seems that our new lifestyles have brought with them new health dangers.