How do you catch online auction cheats?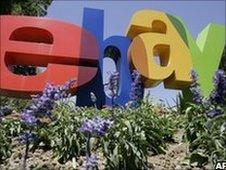 An eBay trader has been given a community service order and made to pay nearly £5,000 in fines and costs for bidding on his own items to increase the price.
But how widespread is the tactic of so-called shill bidding adopted by Paul Barrett and how hard is it to catch cheats?
Barrett became the first person in the UK to be prosecuted over online auction fixing after admitting that he used two separate eBay accounts to bid against himself.
The mini-bus hire firm boss from County Durham was investigated by North Yorkshire Trading Standards after a complaint that he had advertised and sold one of his vehicles on eBay with false low mileage.
Officers found he was selling goods on the auction website under the username "shanconpaul", while bidding on them under the identity "paulthebusman".
He also posted positive feedback from these accounts.
The laws were introduced in the UK two years ago in a bid to tackle growing internet fraud, after an EU directive to increase consumer protection.
Barrett said he did not realise that bidding on his own items - which included a pie and pasty warmer priced at £127 - was a criminal offence.
Reports of shill bidding are not confined to online auctions.
According to the Oxford English Dictionary, the word "shill" started being used in the US in the early 1900s to refer to a decoy or accomplice who poses as an enthusiastic customer to encourage other buyers.
But an Office of Fair Trading report from 2007 suggested shill bidding was one of the main types of problems experienced or suspected by online auction site users.
Some 14% of respondents in an OfT survey believed it had happened to them.
Paul Miloseski-Reid, an e-commerce spokesman at the Trading Standards Institute, warned shill bidders are committing a criminal offence which could lead to prosecution.
"It's basic fraud - you are pretending that your product is worth more than it is and misrepresenting the demand," he said.
"You might not know consumer laws, but you do know that it is deceitful."
Barrett's case was exceptional, due to the number of legal breaches.
Ian Williamson of international law firm Bird & Bird LLP said anybody bidding against themselves could also face prosecution under the Fraud Act 2006, which is applicable in England, Wales and Northern Ireland.
A conviction under the Fraud Act can lead to a maximum fine of £5,000 per offence and up to 12 months in prison.
In England and Wales, the offence of conspiracy to defraud, which makes it an offence for parties to agree to defraud another party, could cover a situation where people agree to bid on each other's items.
"It is difficult for someone to prove that they have been a victim of shill bidding," said Mr Williamson, an e-commerce specialist.
"Even if they can prove that they have been a victim, how do you quantify the amount they have lost? The bidder ends up paying an amount for an item that they were happy to bid."
However, a criminal conviction could lead to compensation for the victim.
So how easy is it to detect shill bidding?
Dr Enrico Gerding is based at the University of Southampton where researchers have looked at this type of a fraud.
He said perpetrators often submit many bids with small increments but win relatively few auctions.
A shill bidder will typically bid in different auctions by the same seller, or a small group of sellers.
Technology used to detect fraudsters takes into account factors such as the bidder and seller being in close geographical location or using the same IP address.
Dr Gerding said these factors are "indicative, but not conclusive".
He said it is very difficult for an individual bidder to determine whether they are the target of shill bidding.
But there are a few tell-tale signs that could point to auction-fixing.
A shill bidder might accidentally win an item from time to time, so if the same item is resold this is very suspicious.
However, this is relatively rare since the aim of a shill bidder is not to win the item.
To minimise the chance of being cheated, Dr Gerding said a bidder should establish a maximum sum that they are willing to pay and not allow themselves to get carried away as the price rises.
Could changes to the online auction fee system be the best way to discourage shill bidding?
Dr Gerding said: "In order to deter shill bidding, the website should charge a fee which is a percentage of the difference between the reserve price and the final price at which the item was sold."
The website that Barrett targeted - eBay - said it invests more than £6m each year in technology to prevent and detect shill bidding.
Vanessa Canzini, eBay's head of corporate communications in Europe, said: "This investment in state-of-the-art technology acts as a strong deterrent to the small minority who attempt to use our site inappropriately, but more than this, it helps us to work with law enforcement agencies to secure successful prosecutions if anyone decides to try their luck."
Related Internet Links
The BBC is not responsible for the content of external sites.