UN to set up agency promoting women's rights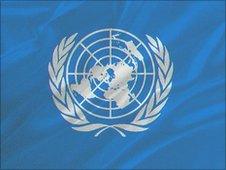 The UN is to set up a single agency dedicated to promote the rights of women and girls around the world.
The UN General Assembly voted in favour of the body after four years of negotiations.
The new UN Entity for Gender Equality and the Empowerment of Women will be referred to as UN Women, officials said.
It will start work at the beginning of next year and unify four existing UN divisions dealing with women's issues.
"UN Women will significantly boost UN efforts to promote gender equality, expand opportunity and tackle discrimination around the globe," UN Secretary General Ban Ki-moon said.
Deputy Secretary General Asha-Rose Migiro called the vote "historic".
The new body would for the first time give the UN a "single recognised driver" for the empowerment of women, Ms Migiro said.
A new post of under-secretary general will be created to head the new body.
UN diplomats said negotiations over the establishment of UN Women took four years because of disagreements between Western countries and some developing countries.
Related Internet Links
The BBC is not responsible for the content of external sites.