Four held over Post Office van raid in Tunbridge Wells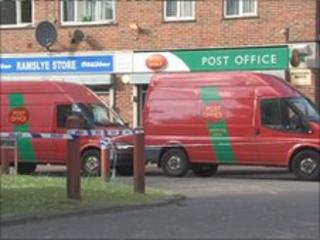 Three men and a woman are being questioned by police after cash was stolen from a Post Office van in Kent.
The driver of the van was assaulted in the raid in Summer Vale Road, in Tunbridge Wells, on Friday afternoon before the cash was stolen.
A car linked to the robbery was later found abandoned and set alight in Major Yorks Road.
After the incident, the crime scene was cordoned off and the police helicopter was scrambled.